Commonly bunk beds can be understood as that type of bed, in which one bed is stacked on the top of another. Their main support is a single pole in the each corner and top bunk is usually accessible via ladder. Also, top bunk is always surrounded by a rail to prevent the person sleeping from falling. They are usually used as beds for children.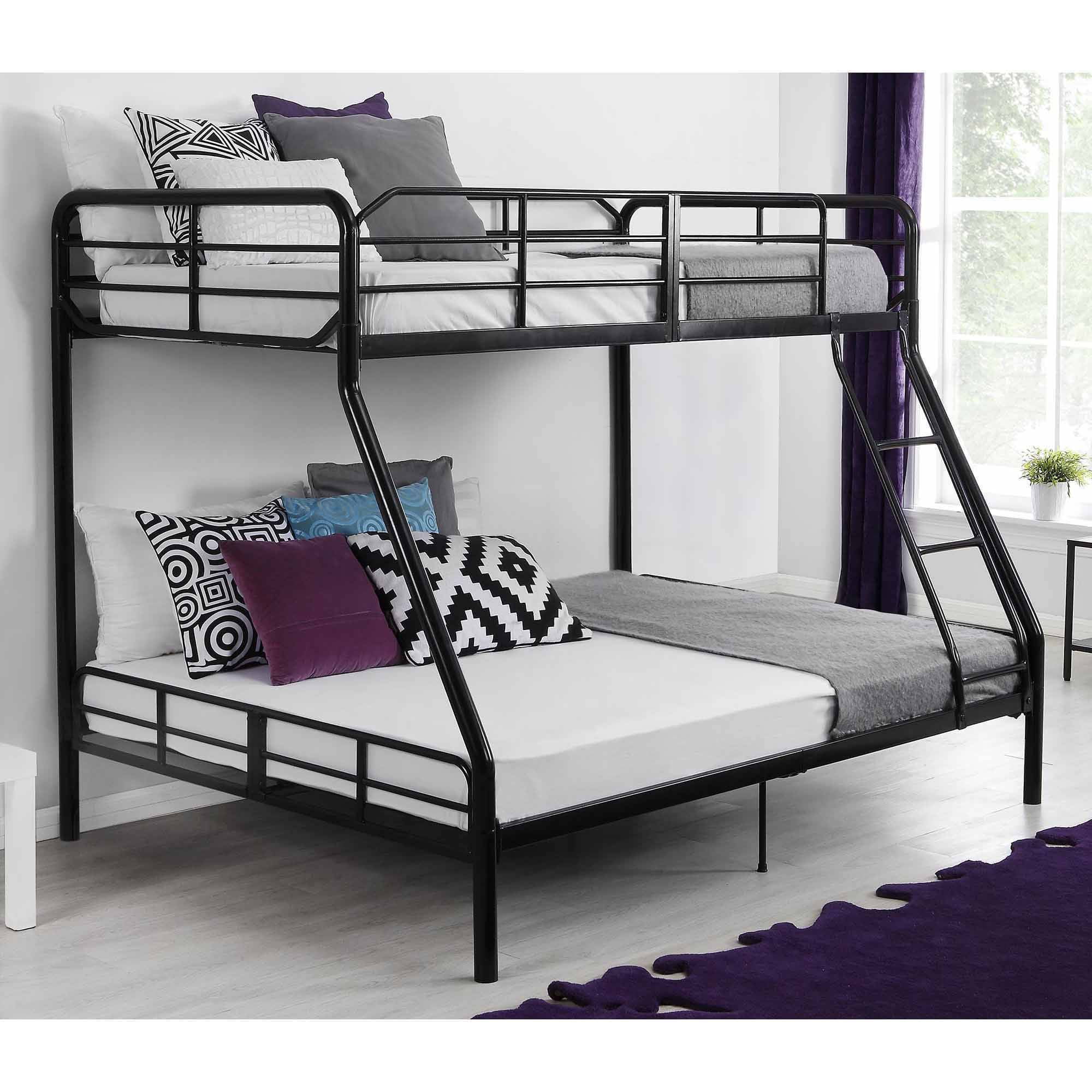 Deciding the right type of bunk bed is not difficult as there exists many types of bunk beds which suit all kinds of room and children's priorities. If you are looking for a space saver then bunk beds are an ideal choice.
Most sets come which two beds that can be arranged in many different fashions. Some of them have an option of becoming two different beds. This is the most demanded feature in a bunk bed as it will enable you to have two separate beds once kids grow old. There exists three different size of bunk beds that are- twin over twin, a twin over full and a full over full. One of the popular choices is twin over twin as it not only a space saver but is also budget-friendly. They are ideal choice for the people with small apartment or houses. Another type of bed widely chosen by people is full over full, if they are of the opinion that their children are likely to outgrow the twin sized beds.
An important feature to look into when choosing a bunk bed is whether it has ladder to go on the top bunk or a staircase. Usually the one with the ladder is much cheaper than the one with the staircase. Those parents who are high on safety usually prefer a bunk bed with a staircase, as they know that having a ladder to the top bunk could result in injury if the person falls on their way up to the ladder.
You also have to decide whether you want to buy storage drawers or a trundle bed. Storage drawers can serve as a nice feature if you want to store clothes underneath the bed, whereas a trundle bed is also a fairly nice feature if you need a bed for your third kid or you have a lot of guests residing in your house who need a space to sleep.
Apart from what has been said above there are variety of bunk beds that are worth looking at. For example many people are interested in futon bunk bed. They are most popular type of bunk beds in college dorms setting and even in homes. They easily allow someone to sleep on the top bunk and make a great place to relax on the bottom. The reason behind their wide usage is that it saves space and creates an additional place to sleep.
In short, all you have to keep in mind while making a selection of bunk bed is the number of sleeping accommodation needed and the adequate space available. They not only make a child's room more spacious but also allow room for activities.