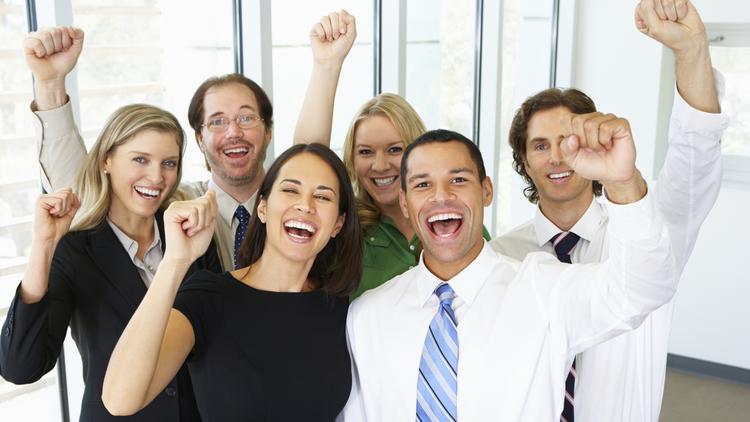 It's not just the customers you need to keep happy. Employees are important too. After all, attitudes can drive work performance. Someone who shows up cranky and discouraged is far less likely to give a hundred percent to the job. On the other hand, a colleague who feels appreciated and respected may listen more and go that extra mile to make something happen. As the boss, take some time to think about the office atmosphere, and what you can do to get the most from your employees. Here are a few tips to help improve work morale.
Keep It Simple
When people juggle too many projects or programs, life may feel overwhelming. Instead, think simple. For example, companies often use multiple computer applications. The intent is to make life easier, but it can make life difficult. That means lots of passwords and logins as well as moving data from one program to the other. Consider streamlining your data warehousing so that most of what employees need in one place. It's the "less is more" theory.
Give Breaks
Encourage your workers to take mental breaks and move around. Working in an office all day might be stifling. The brain is working all day, but the body is lacking movement. Stopping periodically for conversation may improve employees' focus. Establish an area for staff to enjoy a cup of coffee, grab a snack, and relax for a bit. Let them share stories and bond. They may return to the desk with renewed energy.
Help People Feel Accepted
Design an office where people feel comfortable. This starts with the top. Maintain communication, and keep your door open. It's a place of business first, but remember employees are people. Life happens, and personal problems can interfere with concentration and efficiency. If something is going wrong, you want to know. Discuss the issue, and find a way to support that person.
As a leader, promote positive interactions and communication. A pleasant environment may mean a content and productive work force.