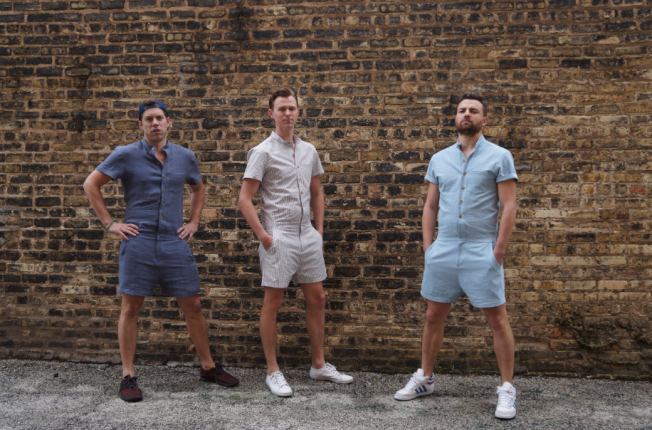 Move over, man buns: The male romper is here, and it may just be the latest fashion craze for men. Buy here the best sale on dashiki shirts for men
The onesie for guys — created by the startup ACED Design — comes in a variety of pastel colors and patterns. The garment has been coined the RompHim and promises to "turn heads and break hearts," the official Kickstarter campaign says.
The company's founders came up with the idea over a night of drinks and conversation. When the topic turned to male clothing options, the idea for RompHim was born.
"Everything was either too corporate..too fratty…too "runway"…or too basic," the website says. "Something was missing. Why wasn't there anything out there that allowed guys to be more stylish and fun without also sacrificing comfort, fit and versatility?"
The company's original Kickstarter goal was $10,000. As of Thursday, ACED Design had raised nearly $180,000 in support of the RompHim.
Interested buyers can grab the garment for $95 or more on Kickstarter. Once the campaign closes, the RompHim will be available for purchase on ACED Design's website.
The RompHim has been exploding on social media, with some users lauding the functionality of the jumper and others creating a series of memes about it.