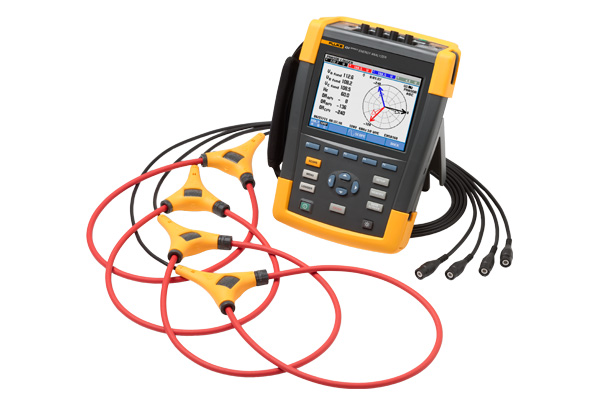 Deciding how to invest your money means playing a strategy game. When you're trying to figure out what to upgrade in your electrical toolkit, it's worth questioning whether you need to go up a level with your power analyzer. If you've never added one to your toolkit, it's definitely time to think about it.
Basic Power Analyzers
One thing all models have in common, no matter how entry-level, is the ability to log power cycles and monitor for events each cycle. The amount of available memory and compatibility with removable media will depend on the investment level, but you can count on every model to do those things. A basic power quality analyzer needs to be plugged into a computer for data retrieval or have removable media taken to a computer.
Feature-Rich Power Analyzer Options
When you invest in state of the art equipment, you not only get more storage and more options for recording and analyzing power cycle data, you also get wireless connectivity, integration with your power quality analysis software, and other options that make the job go faster while also making it easier to collect and collate data. If you have customers who like seeing something productive in terms of feedback, the ability to chart information into visual aids with the right integrated software could provide you with the visual aids you need to communicate your results.
Keep Customers Informed About Power Safety
Many customers don't understand enough about power quality to know how integral it is to the safety of their homes and their electronics. That's why you need to be able to show them results. Once customers understand how power disruptions impact their safety and their investment in their homes, it is easier to get them to understand the best steps to take next.
If you're not going to need a lot more than the basic data and diagnosis, a basic model will work. If you're going to be asked to show off the results of your tests, though, a model with more options will give you a lot more to work with.